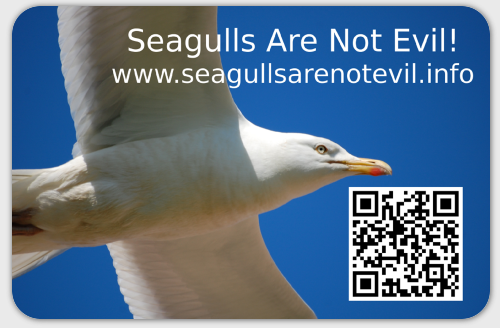 You can stick them on your laptop, your car, your window… Anywhere, really :)

You can make your own at moo.com - if you buy through this link, you get 10% discount on your first order and we'll get some credit too. You can get the images for our original stickers. The QR code points to this website.

If you want you can also buy them from us: a set of 3 for €2, shipping included to anywhere in the world.

If you've visited our website before, you might be wondering what happened to the free offer.

We used to send the stickers for free but since this site was featured on a few "freebies" websites, requests for stickers have gone from maybe one or two per month to dozens per day!

While we love the extra visits to the site, because it means more people get to see the information here, we just can't afford to send that many stickers from our own pocket.